10/09/2021 – Lutz, Florida: Whenever you are working with or vulnerable to radiation, it's absolutely critical to outfit yourself with protective equipment. At its core, protective equipment can help you prevent long-term health effects from working with radiation. At the same time, this type of protective equipment can help you concentrate on your most important work. It can eliminate distractions and let you focus on what's happening in front of you.
In this post, we want to talk about one of those pieces of protective equipment. They are radiation reducing gloves. These gloves can protect your hands as you are working with different levels of radiation.
At AttenuTech, we are proud to offer our customers disposable radiation reducing gloves. We believe that these gloves are the best radiation reducing gloves on the market today. Whether you are interested in your first pair of radiation reducing gloves or your next pair, you would be well-served with these gloves.
The Value of Our Radiation Reducing Gloves
Ultimately, our radiation reducing gloves are first-in-class for so many reasons. To start, they are designed with industry-leading features and functionality for protection, comfort, and performance. They are terrific in fluoroscopic procedures, as they give you a mix of everything you need to protect yourself and complete your work.
All of our gloves are latex-free. They are also designed with an anatomical fit, letting you use them for long periods at a time and without stress. Our radiation reducing gloves also offer lead-free options, thereby giving you the option of using an alternative material to protect yourself from radiation. These gloves also have excellent sensitivity and tactile feedback. Wearing them, you will sense the quality.
You can use these gloves in plenty of different fluoroscopic procedures. For instance, You can use them in pain management, neurological spine surgery, ortho and trauma surgery, urological procedures, gastro/endo ERCP, interventional radiology, and more.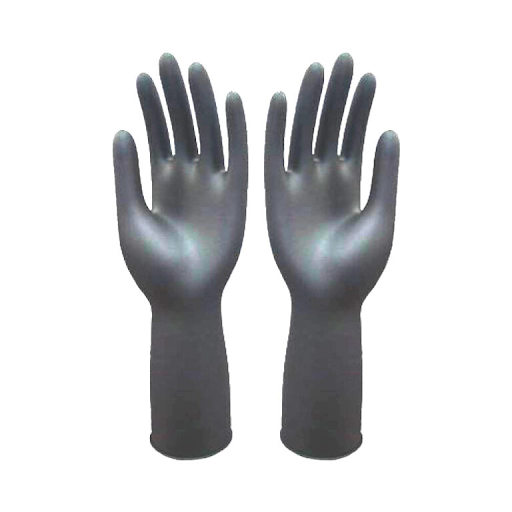 To give you a sense of the radiation reducing gloves in our store, you can check out the AttenuTech Sterile Radiation Reducing Gloves. These gloves use tungsten as their protective material and are latex-free. They also contain a textured surface (which improves grip during a procedure).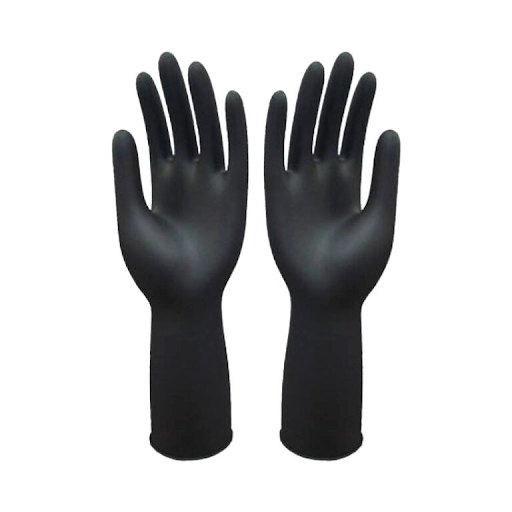 There is also the AttenuTech MAXRAD Sterile Radiation Reducing Gloves. These are affordable gloves that contain excellent sensitivity and tactile feedback. They are latex-free and can provide you with great protection when you encounter radiation. However, it's also important to note that these gloves contain lead, so they need to be carefully disposed of.
Protect Yourself Today
All health care workers must be aware of the dangers of excessive radiation exposure. Luckily, protective equipment like AttenuTech's radiation reducing gloves can provide significant protection from harmful radiation rays.
To learn more about our radiation reducing gloves and how they can protect you, click here. There, you will go to our radiation reducing glove collection, where you can see the different types of gloves that we have in stock. As always, don't hesitate to contact us if you have any questions.
About Us:
AttenuTech provides radiation protection products for physicians, techs, nurses, and staff who utilize Fluoroscopy for imaging procedures. At AttenuTech®, we are dedicated to implementing the best radiation protection in high-risk surgical environments. With a manufacturing presence in the United States and Europe, we guarantee the highest quality of products and services in the radiation protection industry. We provide affordable and applicable solutions through state-of-the-art technologies and modern equipment. All AttenuTech® products are CE Certified, and manufactured with strict adherence to applicable laws, standards, and regulations, assuring the highest levels of protection, confidence, and quality.
Contact Detail:
Company Name: AttenuTech®
Contact Person: Ryan Phillips
Email: Send Email
Phone No: +1 813-909-8330, 1-800-757-2703
Address: 24008 State Road 54 Lutz
State: FL 33559
Country: United States
Website Url: https://www.attenutech.com/


Source: www.PRExhibition.com