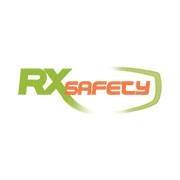 10/19/2021 – Middlesex, NJ: As the Optical industry evolves, so do the styles and trends available on the market. Here at the RX-Safety headquarters, we make it our mission to keep up with the latest styles of safety eyewear released by popular, trustworthy brands. In fact, RX-Safey.com is a licensed official distributor of Nike glasses. RX-Safety carries a vast, curated collection of Nike frames in the most popular and newest styles. The RX-Safety team carefully reviews each frame to make sure they are up to industry standards before adding them to the safety glasses collection. In 2021, The seasoned team at RX-Safety is proud to be offering some of Nike's new styles. The fall 2021 Nike new releases include The Nike Pivot Six, Dawn Ascent, 7400, and 7037. Also, these frames are comfortable, durable, and protective for both men and women.
RX-Safety is proud to be able to offer these frames with the added bonus of the RX-Safety customization process. We offer our customers a wide range of prescription lenses, colors, and coatings to choose from. This allows our customers to take the new Nike frames and customize them into the perfect pair of prescription safety glasses or sunglasses for their needs. In fact, this process creates the exact pair of frames each customer needs for their specific environment or job. You end up with glasses that are perfect for all-day use with the high quality that comes with a Nike product.
NIKE PIVOT SIX

The new Nike Pivot Six frames are exceptionally perfect for those looking for a light duty frame. These metal frames are made with high quality materials and built for tough, unobtrusive wear. They are an ultra-comfortable 6-base frame. Their advanced optics provide the wearer with precise vision from all angles. Available in seven different colors, these sunglasses feature soft rubber nose pads and temple tips with air pockets for long-wearing comfort. For example, These glasses are perfect for customizing, allowing you to make them tinted sunglasses or regular everyday prescription safety glasses for a day on the job. In fact, their classic shape makes them unisex and great for a variety of customers needs.
NIKE DAWN ASCENT

The team at RX-Safety is especially excited to offer the new fall of 2021 Nike Dawn Ascent Sunglasses. These safety sunglasses take a walk on the fun side with a variety of exciting new colors. In fact, they are a comfortable, lightweight frame with advanced optics that provides precise vision from all angles. They are also a wider frame than most safety glasses, which means they provide a bigger field of protection from the elements. Additionally, these sunglasses also feature an 8-base frame equipped with high tension hinges.
NIKE 7400

If you're looking for a unique shape, the Nike 7400 frames are the ones for you. Thankfully, these cool geometric glasses are some of the most lightweight and comfortable frames that Nike has come out with. Perfect for all-day use, these Nike frames are made out of high-quality plastic. Also, they are available in Matte Black, Dark Gray, Brown Basalt, and Soft Tortoise. In addition, decked out in the iconic Nike Swoosh, these glasses make a muted statement with their unique shape and protective material.
NIKE 7037

These new fall 2021 Nike frames have the widest lens coverage of the group! Their squared, hipster look is extremely popular in work segments. This is due to their ability to look fashionable yet be extremely protective. The Nike 7037 is a comfortable, lightweight frame, made for all-day use. In fact, they stay comfortable and rest lightly on your face throughout the day. Additionally, they are also shaped to not slip down your nose while you work. These classic square style frames are available in matte black with gray, purple with white, and translucent red. Also, the full-rim frame is also made from high quality TR-90 Nylon.
About Us:
Rx Safety is an American manufacturer of affordable prescription safety glasses and performance eyewear. A family-owned and operated business, with a state-of-the-art digital ophthalmic lab and the online store providing affordable, top-of-the-line prescription safety glasses, sunglasses and performance eyewear on the market. All the safety glasses always meet or exceed the ANSI Z87+ standards for high impact, to be safe and secure while working in any kind of hazardous environment. Besides standard safety glasses, we offer a broad selection of prescription shooting and tactical glasses, prescription youth sports glasses, fishing and motorcycle glasses designed and tested to meet our high standards. As an authorized distributor of Wiley X, Bobster, ESS, and BodySpecs, Rx-Safety.com offers a full line of prescription safety glasses straight from the manufacturer at wholesale prices. Feel free to call at 732-356-1493 or email at service@rx-safety.com.
Like us: https://www.facebook.com/RxSafety/
Follow us: https://www.instagram.com/rx_safety/
Subscribe us: https://www.youtube.com/user/RXSafetyVideos/
Retweet us: https://twitter.com/RXSafetyEyewear/
Contact Detail:
Company Name: RX Safety Glasses
Contact Person: Ryan Phillips
Email: Send Email
Address: 123 Lincoln Blvd, Middlesex
State: NJ 08846
Country: United States
Website Url: https://rx-safety.com/


Source: www.PRExhibition.com